Aberdeen incinerator contractors defend Fife move for ash disposal
[[title]]
[[text]]
The contractors behind the Aberdeen incinerator have defended plans to send the ash more than 100 miles away.
Earlier this month,[1] we revealed how the original plans to store and process the ash from the Ness Energy from Waste facility in East Tullos just a short drive away in Portlethen were scrapped.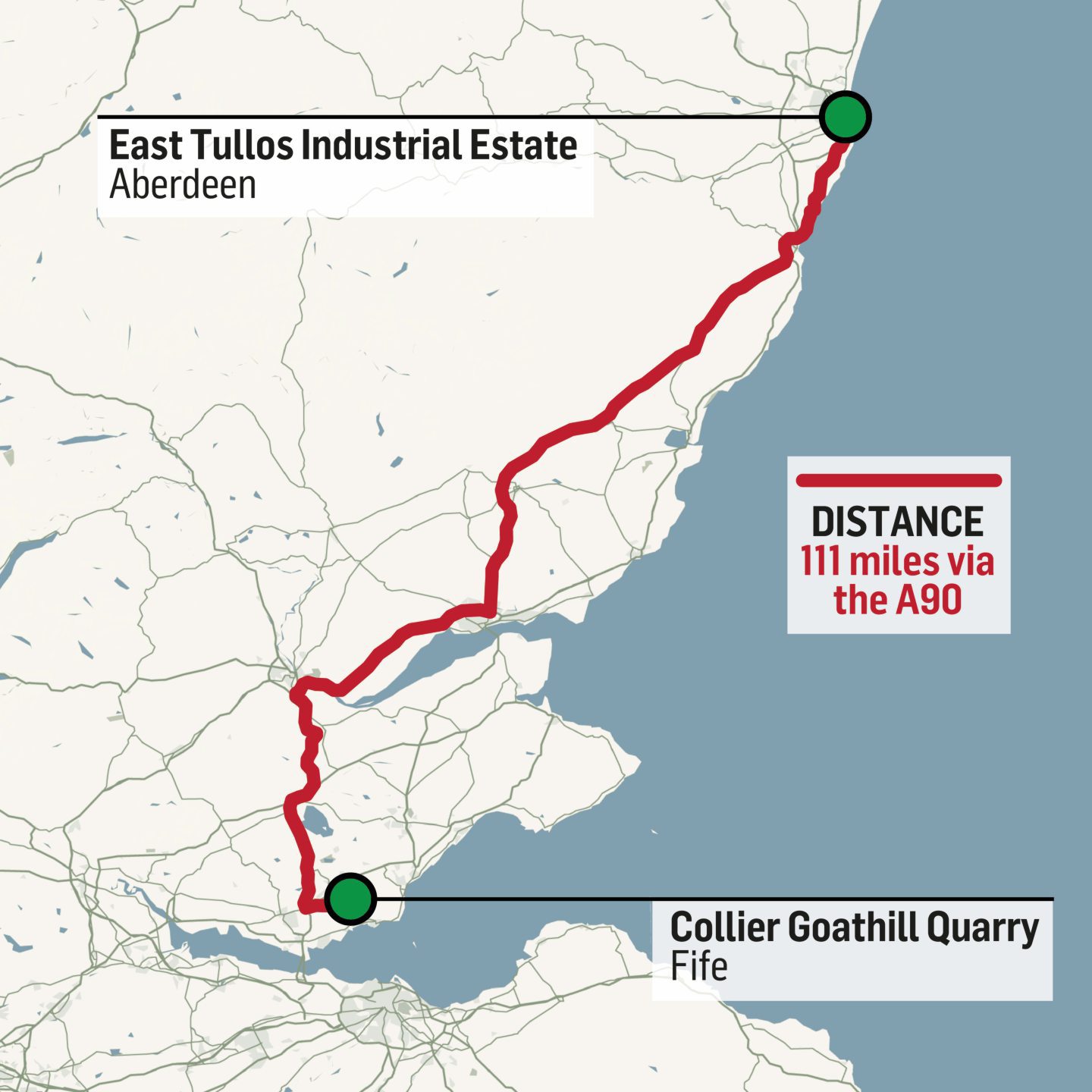 This map shows the distance between the Aberdeen incinerator and where its ash will be transported to in Fife. Image: DC Thomson.
Instead, contractors Acciona said the incinerator bottom ash material (IBA) from the site will be driven by lorry all the way to Goathill Quarry in Cowdenbeath, Fife — about 111 miles away, via the A90.
Why have the contractors chosen Fife over Portlethen for ash from the Aberdeen incinerator?
Once it's fully operational, the Aberdeen incinerator is intended to burn 150,000 tonnes of unrecyclable material from Aberdeen City, Aberdeenshire and Moray annually.
It's previously been estimated that when it's up and running, it will generate about 26,232 tonnes[2] of IBA per year.
The original plan[3] was to create a new purpose-built facility run by Rock Solid Processing Limited[4] at Cairnrobin Quarry, just north of Portlethen, to store and process all this ash.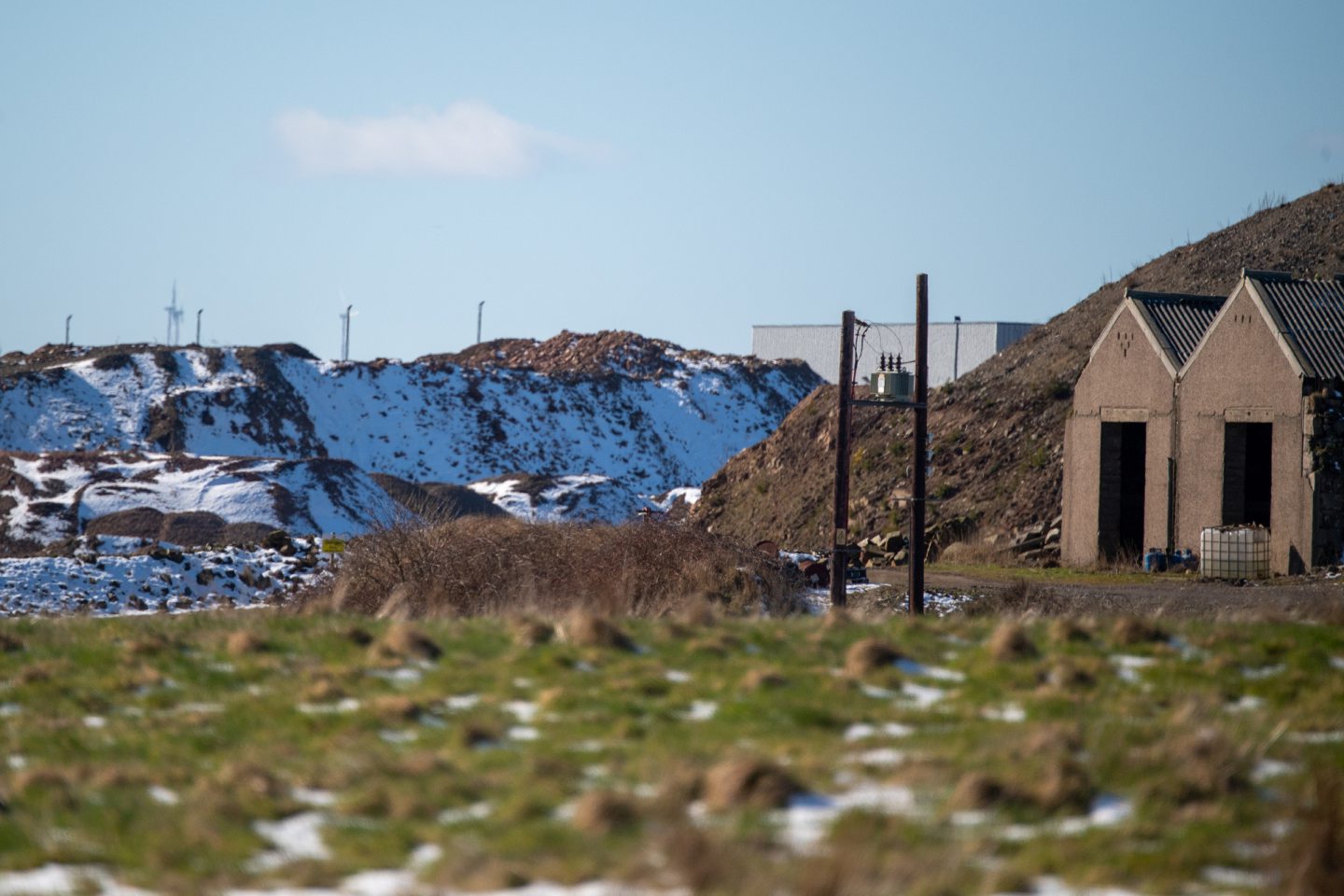 Cairnrobin Quarry, just north of Portlethen. Image: Kami Thomson/DC Thomson
It was thought the new Portlethen site would receive about seven lorry loads a day from the incinerator, each carrying 27 tonnes of IBA material.
But Acciona says transporting the ash to Rock Solid's already existing Goathill Quarry site in Fife is the better decision.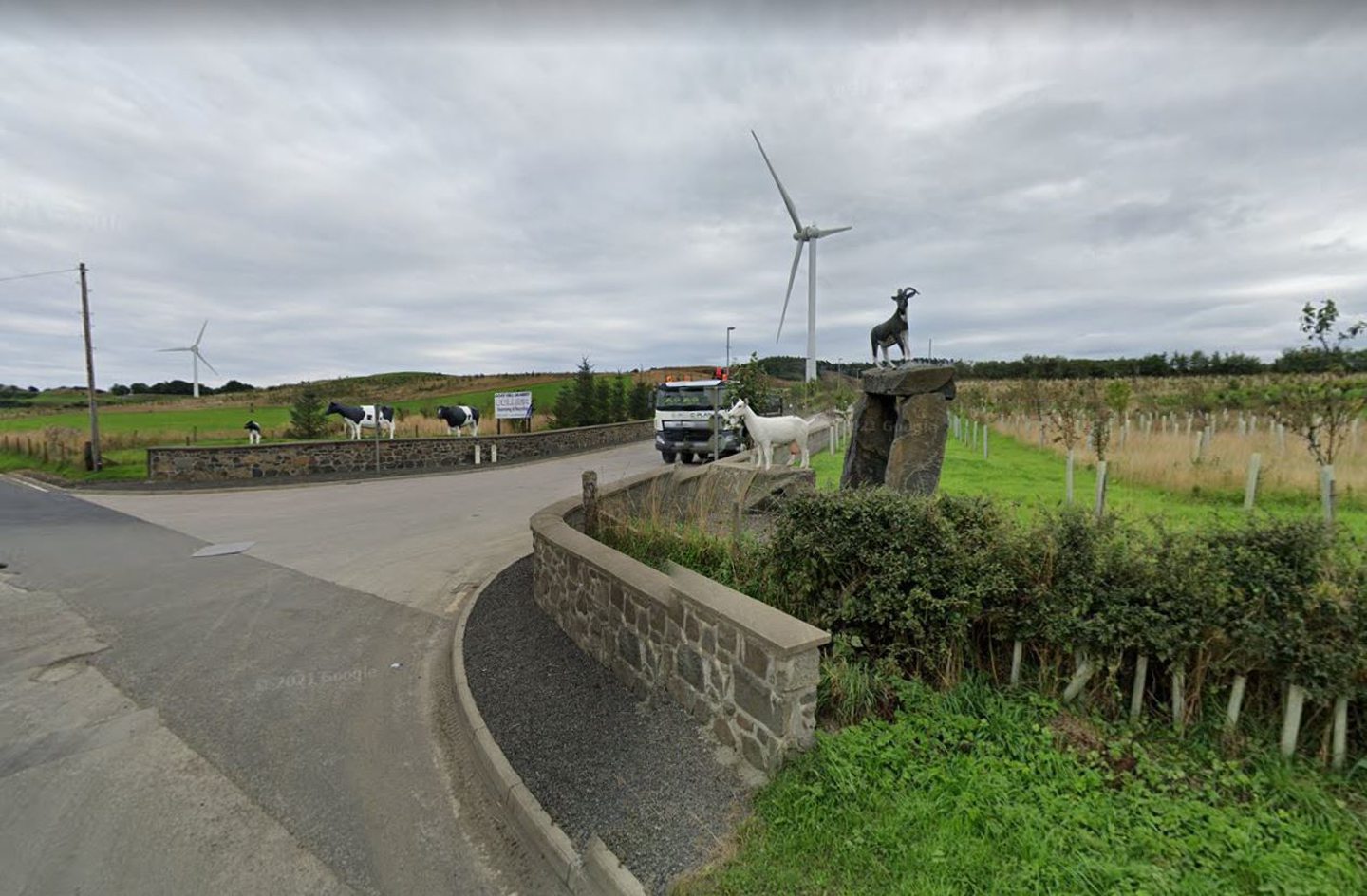 Goathill Quarry, in Cowdenbeath, Fife. Image: Google Streetview.
A spokeswoman said: "The Fife facility is already operating, has guaranteed and established outlets for the recycled product, and delivers economies of scale as it serves a range of energy from waste plans across Scotland."
She argued that relying on a "small, isolated facility in Portlethen with no proven markets significantly raises the risk that the IBA would have to be landfilled".
Although the ash will be transported by lorry to Fife, the contractor's spokeswoman said Acciona and its subcontractors are working to "introduce zero or low emission vehicles as soon as possible".
Environment campaigners call Fife move an 'alarming development'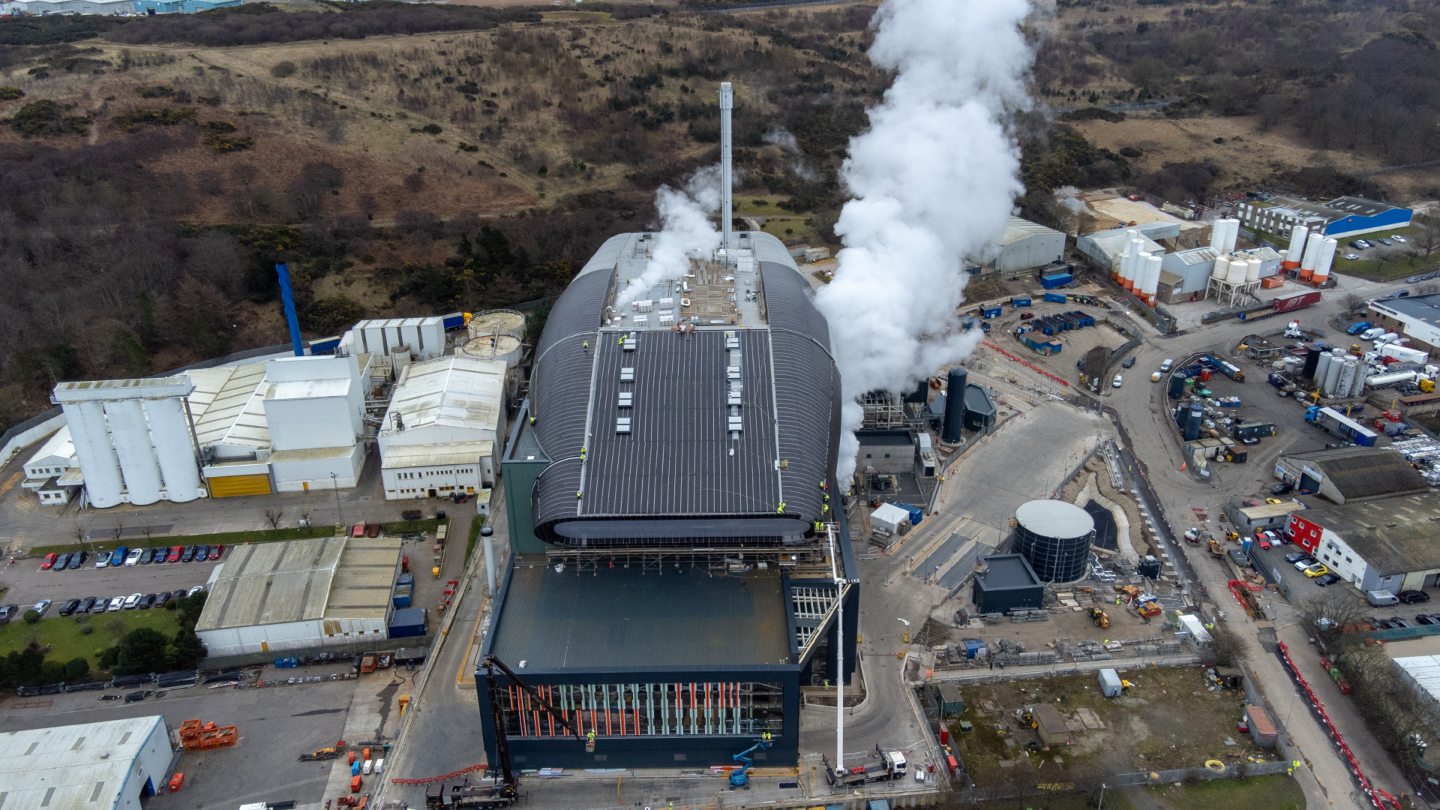 The Aberdeen incinerator viewed from above on Monday, February 27th, 2023, Image: Kenny Elrick/DC Thomson
Friends of the Earth Scotland's circular economy campaigner Kim Pratt criticised the decision to send the ash to Fife instead of Portlethen.
She called it an "alarming development which will result in unnecessary pollution and climate-wrecking emissions".
Ms Pratt raised concerns about how well IBA material is regulated, and how Acciona will be transporting tonnes and tonnes of it "over 100 miles of Scotland".
The campaigner said the Fife move is a "telling indication" for the "lack of concern" the contractors have "for the environment and people of Scotland".
She added: "Incinerators are among the largest single sources of emissions, so the Scottish Government must create a plan to phase out incineration, plant by plant, as rapidly as possible."
Already a subscriber? Sign in[5]
[[title]]
[[text]]
Close
References