Bost co-sponsors bill adding thousands of truck parking places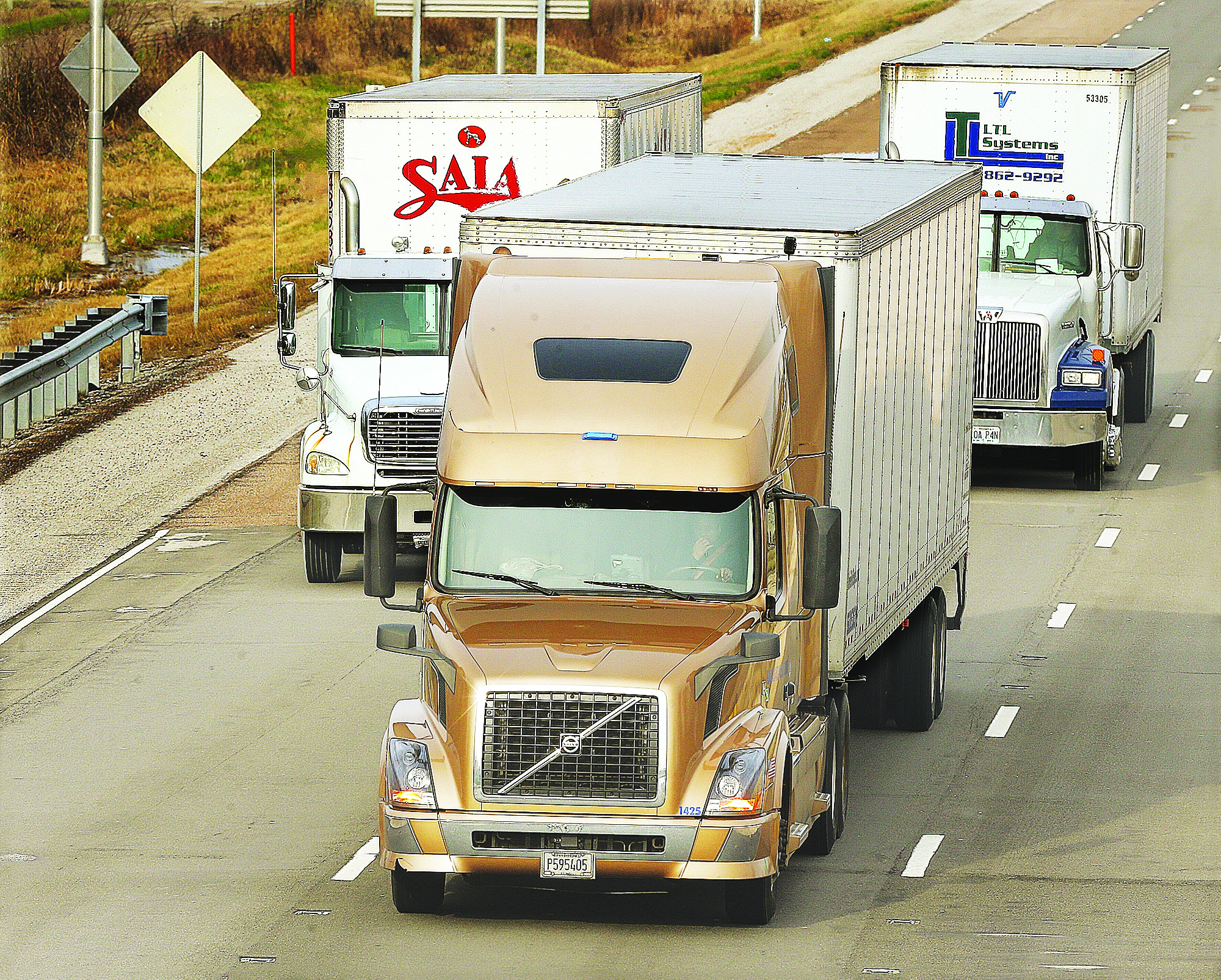 WASHINGTON, D.C. — Thousands of new parking spaces for commercial trucks would be added across the country under legislation cosponsored by U.S. Rep. Mike Bost, R-Murphysboro.
"I grew up in a family trucking business," said Bost. "I understand how difficult, and oftentimes dangerous, it can be when America's truckers are forced to push that extra mile in search of a safe place to park."
Truck drivers must comply with "Hours of Service" regulations from the Federal Motor Carrier Safety Administration limiting their time behind the wheel. Transportation officials estimate drivers spend about an hour per day just looking for safe parking, reducing the time they can drive to destinations.
In a study commissioned by the Federal Highway Administration, 98% of truck drivers said they regularly have trouble finding safe parking and are forced to park on exit ramps, the side of an interstate or other unsafe areas.
According to Bost, the bipartisan Truck Parking Safety Improvement Act he has introduced — along with U.S. Rep. Angie Craig (D-MN) and U.S. Sens. Mark Kelly (D-AZ) and Cynthia Lummis (R-WY) — will allocate federal money to create thousands of safe parking spots for trucks and improve existing truck parking areas. 
"By expanding access to parking options for truckers, we are making our roads safer for all commuters and ensuring that goods and supplies are shipped to market in the most efficient way possible," Bost said. "This is a matter of public safety, and I'm committed to do all I can to drive this legislation over the finish line." Transportation officials have stated 70% of American freight is transported by truck. Chris Spear, President of American Trucking Associations, said the lack of safe and accessible truck parking currently places an enormous and costly burden on drivers. Todd Spencer, President of the Owner-Operator Independent Drivers Association, said there currently is only one parking spot for every 11 trucks on the road.
"This isn't safe for the driver, and it's not safe for others on the road," Spencer said.