Wiltshire road partially blocked as lorry crashes into ditch – AGAIN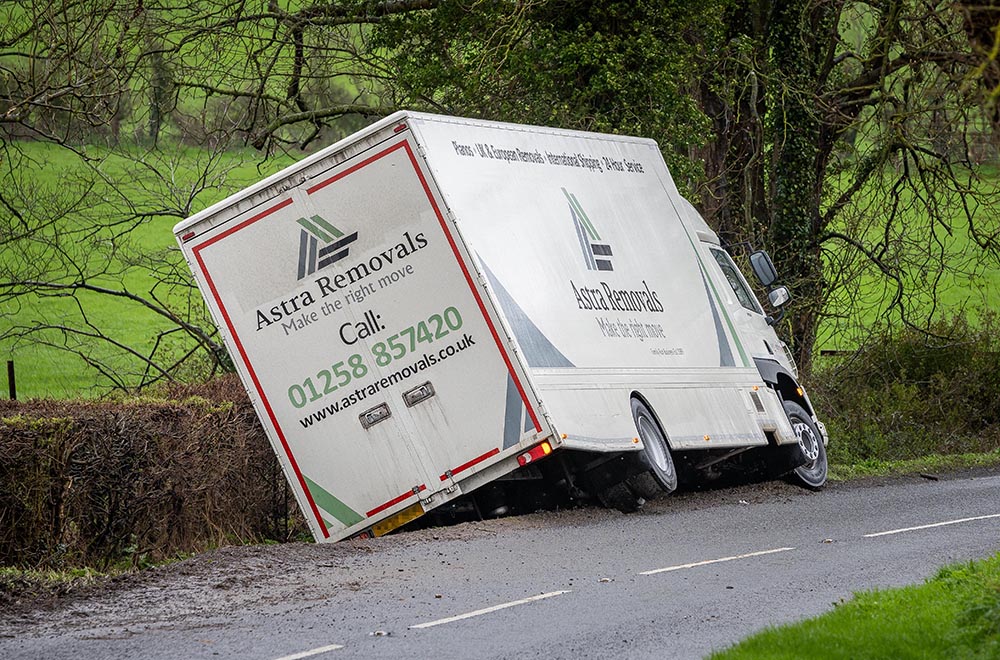 A Wiltshire road is partially blocked after a lorry crashed into a ditch.
The Astra Removals lorry left the B3109 near Bradford on Avon at around 3pm this afternoon (Friday).
The route, between Bradford Leigh and Lower South Wraxhall, is partially blocked – with a full closure anticipated for recovery work in due course.
The three male occupants of the vehicle were unharmed in the collision.
Lorries and large vehicles often leave the road in the exact same spot. In May 2021, an M. J. Chuch lorry overturned in the ditch[1] – sparking a lengthy road closure.
References
^ an M. J. Chuch lorry overturned in the ditch (www.wiltshire999s.co.uk)