2 Sisters Food Group takes action to address seagull nuisance at …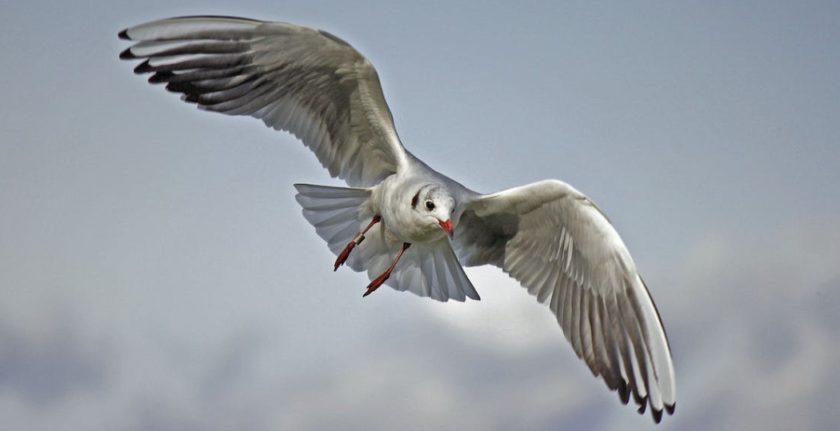 A Deeside chicken processing plant has been granted planning permission to build a new enclosure in a bid to tackle seagulls scavenging around lorry trailers. ‌​‌‌‌​‌‌‍‌​‌‌‌​‌​‍‌​‌‌‌​‌​
The 2 Sisters Food Group site in Sandycroft is the company's largest poultry processing location, handling around one million birds a week and accounting for about a third of all poultry products consumed in the UK. ‌​‌‌‌​‌‌‍‌​‌‌‌​‌​‍‌​‌‌‌​‌​
According to a planning document, "the current issue at the Sandycroft site which the Group wants to address is seagulls." ‌​‌‌‌​‌‌‍‌​‌‌‌​‌​‍‌​‌‌‌​‌​
"These birds are causing a nuisance by accessing the waste units prior to the removal of waste from the site and then removing some of the carcasses from the site." ‌​‌‌‌​‌‌‍‌​‌‌‌​‌​‍‌​‌‌‌​‌​
It states: "Some of this waste is then being dropped by the seagulls onto neighbouring properties, which is causing a nuisance to the neighbours and raising both environmental and health and safety concerns." ‌​‌‌‌​‌‌‍‌​‌‌‌​‌​‍‌​‌‌‌​‌​
"The proposed planning application is for an enclosure to seal off the waste area to prevent this; the enclosure will prevent the entry of seagulls to the waste containers, minimising nuisance and noise." ‌​‌‌‌​‌‌‍‌​‌‌‌​‌​‍‌​‌‌‌​‌​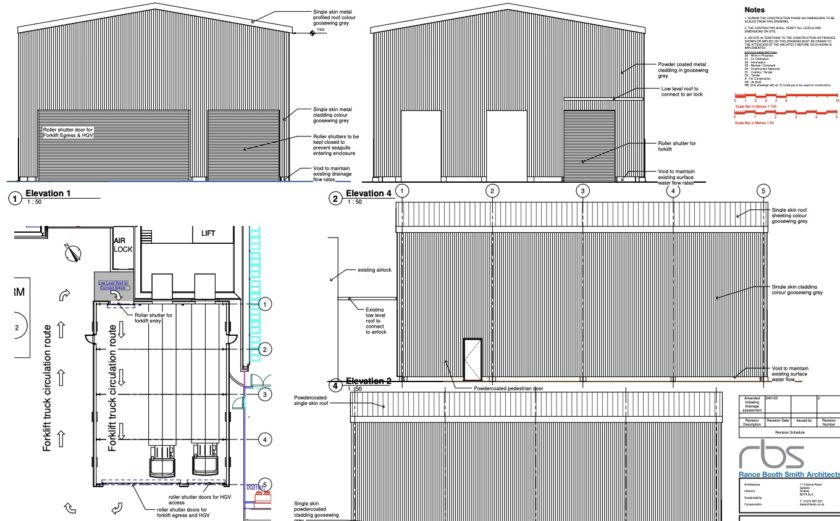 ‌​‌‌‌​‌‌‍‌​‌‌‌​‌​‍‌​‌‌‌​‌​
A planning application was submitted in January seeking permission to construct the enclosure for screening HGV trailers, featuring a single skin metal cladding exterior. ‌​‌‌‌​‌‌‍‌​‌‌‌​‌​‍‌​‌‌‌​‌​
The proposed enclosure, with the highest point of the roof at approximately 8.8m, will provide enough space for two HGVs and ensure ample room for forklift circulation. ‌​‌‌‌​‌‌‍‌​‌‌‌​‌​‍‌​‌‌‌​‌​
The design includes three roller shutters on the front of the enclosure, which will be kept closed when not in use, and a roller shutter door at the rear for forklift access. Additionally, there will be two entry bays into the existing building for HGVs to reverse up to, and a pedestrian door on each of the side elevations. ‌​‌‌‌​‌‌‍‌​‌‌‌​‌​‍‌​‌‌‌​‌​
According to the planning application, the enclosure's scale and height are considered subsidiary to the existing building, and the construction material matches that of the current structure. ‌​‌‌‌​‌‌‍‌​‌‌‌​‌​‍‌​‌‌‌​‌​
Planning permission was granted by a Flintshire County Council planning officer in late March. ‌​‌‌‌​‌‌‍‌​‌‌‌​‌​‍‌​‌‌‌​‌​
Spotted something? Got a story? Send a Facebook Message[1] | A direct message on Twitter[2] | Email: [email protected]
Latest News
Get notified aboutnews from across North Wales
References
^ Send a Facebook Message (m.me)