Beer by Barge – young trainees in deliver cargo under sail in Essex.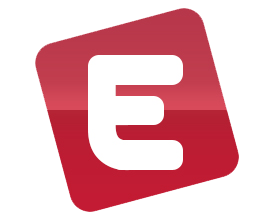 01 Apr

Beer by Barge – young trainees in deliver cargo under sail in Essex.

Young people from Essex are spending their Easter holidays delivering beer brewed in Maldon to waterside hostelries in the county by engineless Thames sailing barge. Beer from a brewery in Maldon will be loaded onto Thames sailing barge 'Blue Mermaid' on Maldon Quay at 9.30am on Monday 3rd April, and then the engineless barge will set sail, crewed by the young people, and during the week will be calling at Harwich, West Mersea, and Burnham on Crouch to deliver firkins of beer to local hostelries. The project is sponsored by Essex County Council as part of their Climate Change Challenge to help Essex reach Net Zero. The voyage will highlight the use of wind and tide as a clean and renewable source of energy for local deliveries around our coastline.

The Thames sailing barge 'Blue Mermaid' is owned by the charity 'Sea-Change Sailing Trust www.seachangesailingtrust.org.uk who offer residential voyages to young people and vulnerable adults with the aim of developing essential life skills. The barge is a newly built replica of a barge built in 1930 and lost to a mine in the war. Judy Harrison from the executive team at the Trust said"'We are a low carbon organisation and are delighted that Essex County Council have sponsored this project to help us show how a Thames sailing barge using just wind and tide alone, can deliver up to 110 tonnes of cargo locally around the coast of Suffolk, Essex, London and Kent, removing up to four lorries off the road in one go. We are looking out for more cargoes to deliver and as an incentive to try waterborne transport, we will be charging the 1931 freight rate for the cargo – as charged by the original barge! In the past thousands of Thames sailing barges traded around the coast of the UK and Europe, and they were very much the mainstay of the UK's transport network. Maldon in Essex has a rich heritage associated with the Thames sailing barge and it is very fitting that our first cargo as part of the Essex Climate Change Challenge is beer brewed by the Might Oak Brewery in Maldon itself. "

The young people sailing onboard Blue Mermaid will be learning the ropes as well as learning essential life skills like teamwork, communication, and resilience. They will also be developing a keen sense of the power of wind and tide as a means of transporting goods. Blue Mermaid is 26 metres long and weighs in at over 80 tonnes. The young trainees will be entirely reliant on the natural elements to power the sailing barge on her delivery route around the Essex coast.
Share this:
Related