BREAKING: Car left sandwiched between lorry and roundabout in …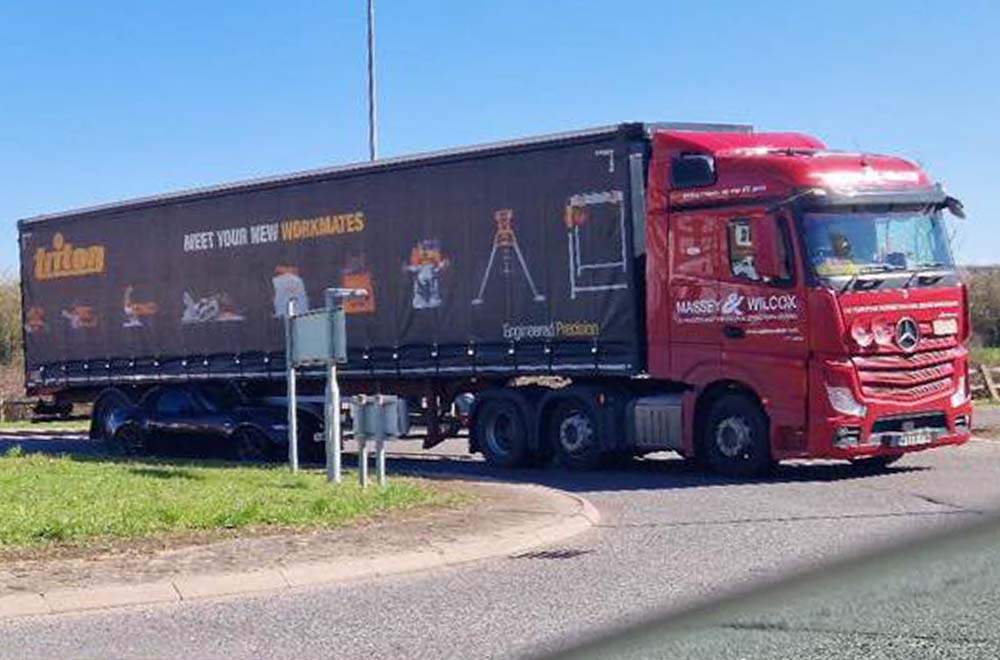 A car's been left sandwiched between a lorry and a roundabout in Westbury.
Emergency services were called to the crash on the A350 Trowbridge Road at around 11am today (Tuesday).
A lorry and a car, believed to be a Mazda convertible, were involved in the collision near Lidl.
As a result, the car is sandwiched under the lorry and against the roundabout, according to witnesses.
Nobody's believed to have been injured, however, there are significant traffic delays in the area as the roundabout is partly blocked.
The traffic issues are expected to continue into the afternoon as police look to recover the vehicles involved.
This is a breaking news story. Our journalists are working on bringing you the latest updates. Please click here to refresh the page[1] or check back shortly for the most up-to-date version.
Did you witness the incident or take photos/video at the scene? Call, text or WhatsApp our duty reporter on 07794 802 940[2] or email [email protected]. We'll never publish or share your personal information.[3]
Don't miss updates on this story and other breaking news in Wiltshire by following us on Facebook[4] and Twitter[5].
References