Drivers Survive Horrific Route 287 Crash: Here's What Happened …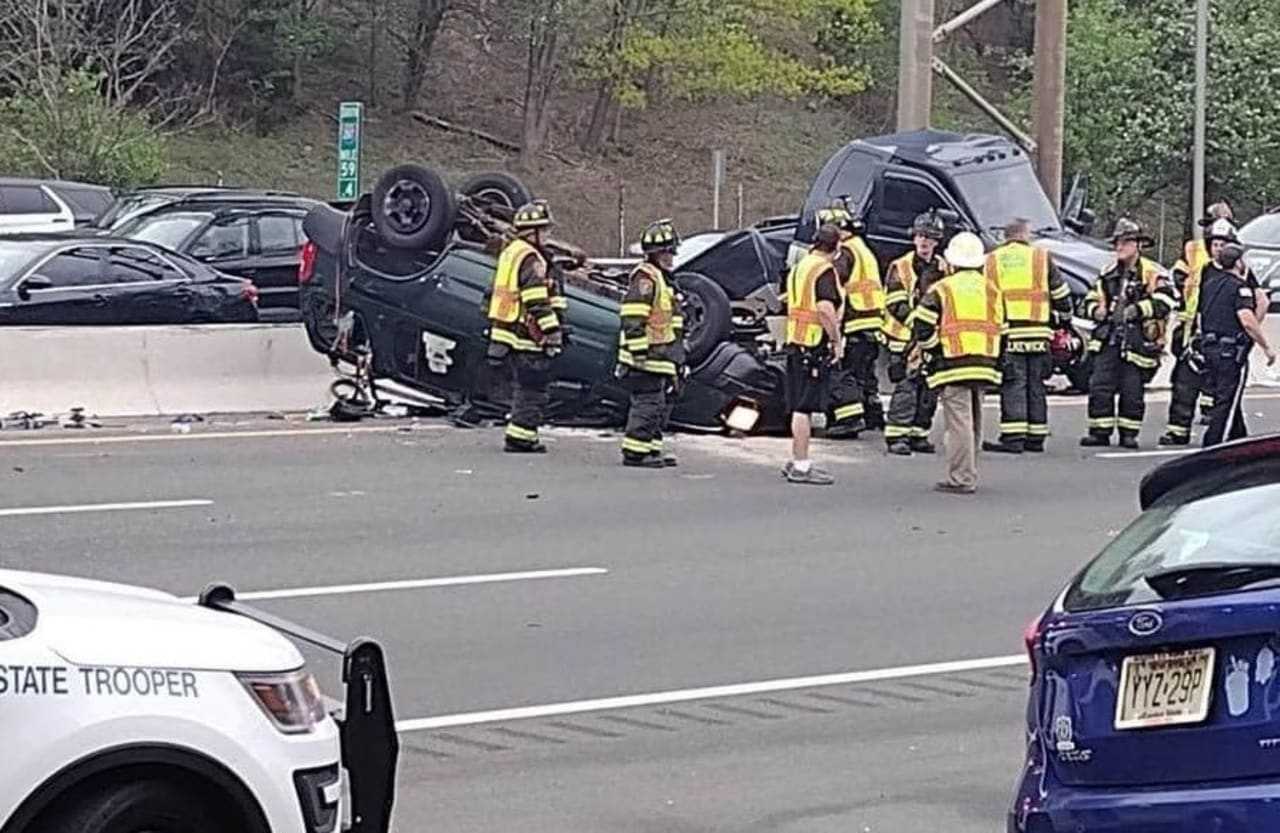 But he remained hospitalized on Tuesday, April 18, although with serious injuries, New Jersey State Police said.
Allen Fall, 25, was headed north on Route 287 in Oakland when his Ford F-250 veered off the highway onto the right shoulder near Exit 59 in Oakland shortly before 4:30 p.m. Saturday, April 15, NJSP Sgt. Philip Curry said.
Fall quickly steered the pickup back onto the highway, where witnesses said it t-boned a northbound Nissan Xterra.
"It looked like they both flew," one witness said of the two vehicles.
The Nissan SUV rolled, Curry said.
The pickup, meanwhile, hit and skidded along the center median before ramming an overhead sign pole, the sergeant said.
It came to rest with its cab on one side of the highway and the bed on the other.
A witness traveling in the opposite direction said it seemed the pickup would've landed in the southbound lanes if it hadn't hit the pole.
"That truck was bent in half," she said. "It must have been flying sideways at quite a high rate. Unimaginable."
The Nissan driver sustained only minor injuries, Curry said.
Fall wasn't as fortunate. Responders cited head trauma, among other serious injuries.
State Police initially summoned a medical chopper for him, but rainy weather prevented it.
The left and center northbound lanes and the left southbound lane were closed for roughly 4½ hours, Curry said. The right northbound lane was closed intermittently.
New Jersey State Police are investigating the cause, the sergeant said.
Click here[1] to follow Daily Voice Wyckoff-Franklin Lakes and receive free news updates.
References
^ Click here (dailyvoice.com)