Fuel truck driver killed in fiery crash on I-95 in Connecticut, identified …
1 person killed in fuel tanker fire on Gold Star Bridge in Groton
1 person killed in fuel tanker fire on Gold Star Bridge in Groton
00:53
CONNECTICUT — The driver of a tank truck that died in a fiery crash atop a major highway bridge in Connecticut has been identified as Wallace Fauquet III, 42, of Stonington.
State police released the driver's name Friday night, hours after the crash sent a huge column of black smoke into the air and sealed off part of the bridge for hours.
Several other people suffered injuries, but none were life-threatening, officials said.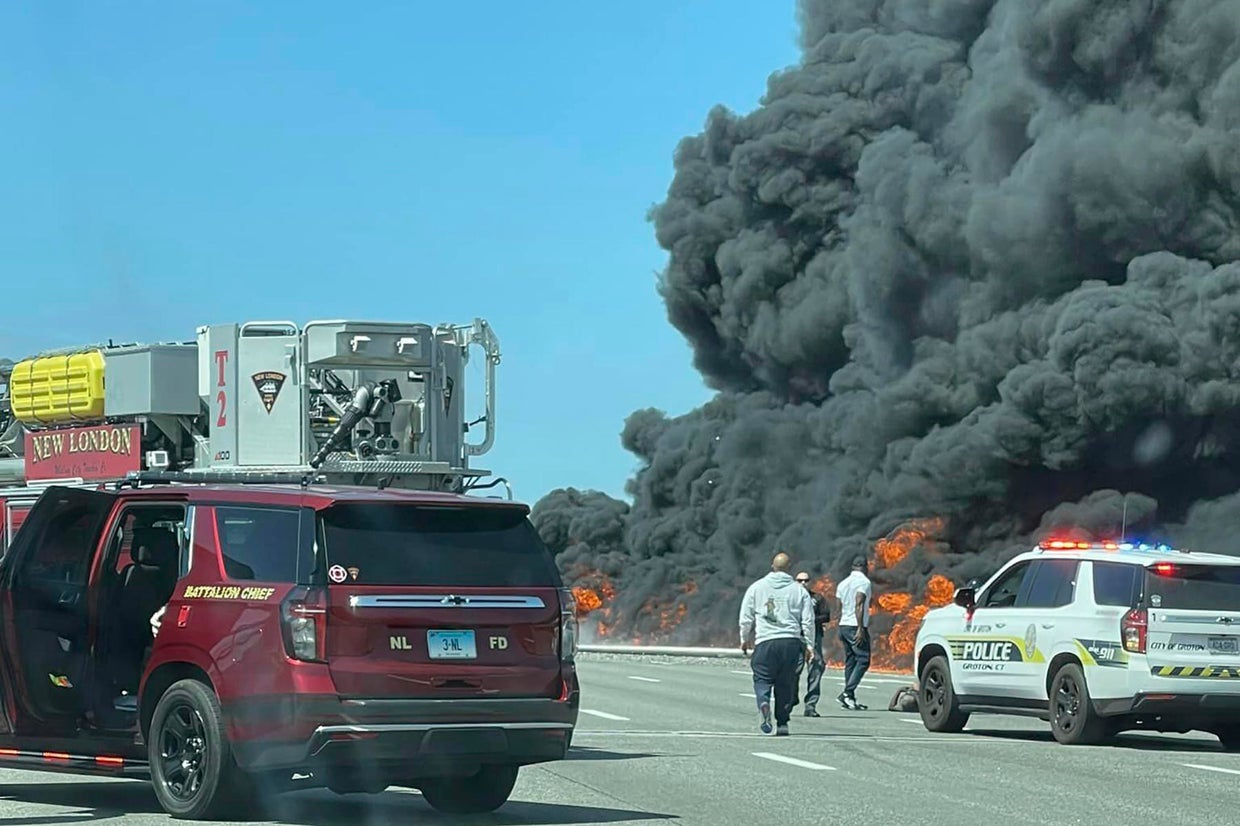 This photo, provided by Angelique Feliciano, shows firefighters and police responding after a tanker and car crash that caused a fire on the Gold Star Bridge between New London and Groton, Connecticut on Friday, April 21, 2023. The crash closed Interstate 95 in both directions during the blaze. (Angelique Feliciano via AP)
Angelique Feliciano / AP
State police said a passenger car blew a tire and came to a stop on the Gold Star Memorial Bridge around 11 a.m. Friday.
The tanker truck collided with the parked car from behind, causing the truck to flip over and burst into flames that engulfed both vehicles, according to the state police accident report.
Officials said the lorry spilled about 2,200 liters of domestic fuel oil, some of which flowed into the River Thames, which separates New London and Groton.
Environmental crews worked to contain the spill.
CBS New York team