Man charred to death on Chennai-Bengaluru Highway in Ranipet …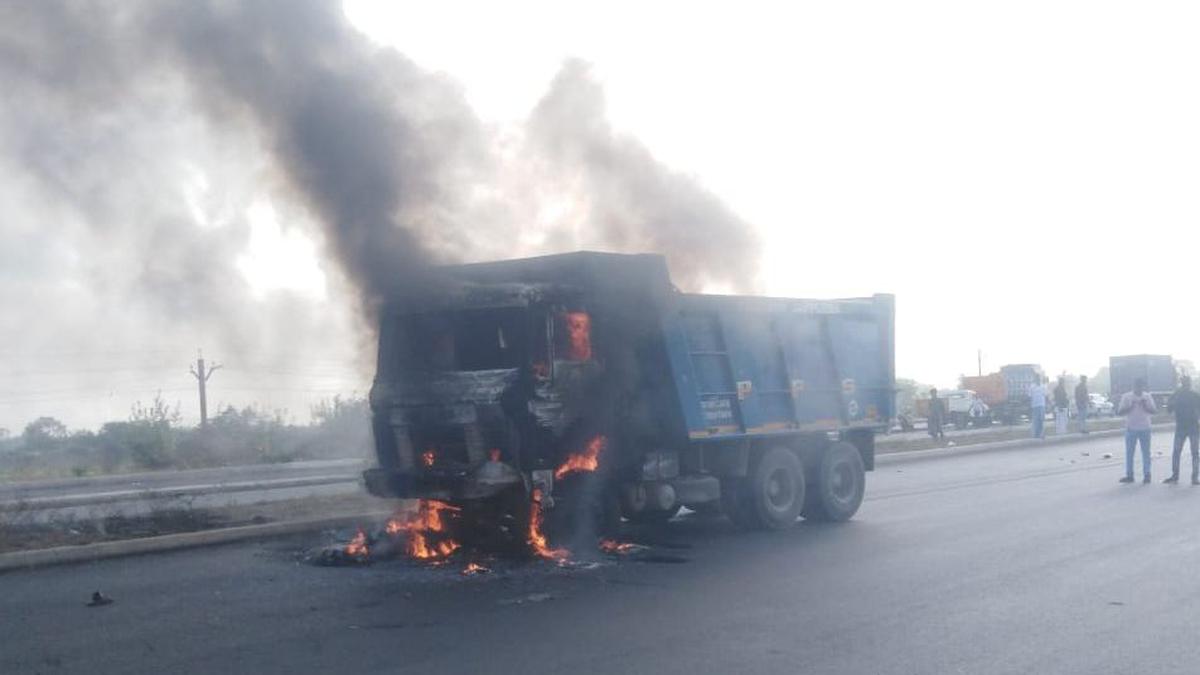 An unidentified person was charred to death after his bike hit an empty tipper lorry, which immediately went up in flames, on the Chennai-Bengaluru Highway (NH 48) in Sumaithangi village near Walajah town, in Ranipet on Tuesday. Police said rash driving by the biker may have caused the accident.
Police said around 7.45 a.m., an unidentified person was riding a high-end bike, towards Ranipet, when he tried to overtake a container lorry, which was proceeding from Walajah to Vellore, on the highway, taking advantage of the wide carriageway with only a few vehicles on it. The highway stretch between the Walajah toll gate and Ranipet was widened from four lanes into six lanes, by National Highways Authority of India (NHAI) recently.
However, the biker lost control of his vehicle and hit the tipper lorry, which was proceeding ahead of the container lorry. In the impact, the tipper lorry and the bike went up in flames. The biker was caught between the two vehicles and was charred to death. The driver of the tipper lorry fled the spot. Based on alerts from other motorists and passerby, police and firefighters from Ranipet rushed to the spot and put out the fire.
A case has been filed by the Kaveripakkam police. Further investigations into the deceased biker's details, as well as in tracing the lorry driver's whereabouts, are underway, police said.
COMMents
References