Parents of French American woman Emma Newman killed in HGV …
The parents of a French American woman who died after being struck by an HGV in Glasgow have called on the Scottish Government to provide greater protection for cyclists.
Emma Burke Newman, who had been living in Moulineaux in Paris, was pronounced dead at the Queen Elizabeth University Hospital following the crash outside the Riverboat Casino in the city's Broomielaw area on Friday, January 27.
In an emotional tribute to their daughter, Emma Newman's parents described the moment they were notified of their daughter's death as "the worst day of their lives".
The couple, from Pittsburgh in the US, had previously told[1] how the 22-year-old was a "strong and experienced" cyclist who had cycled in several major cities – but became "roadkill" just three months after moving to Glasgow.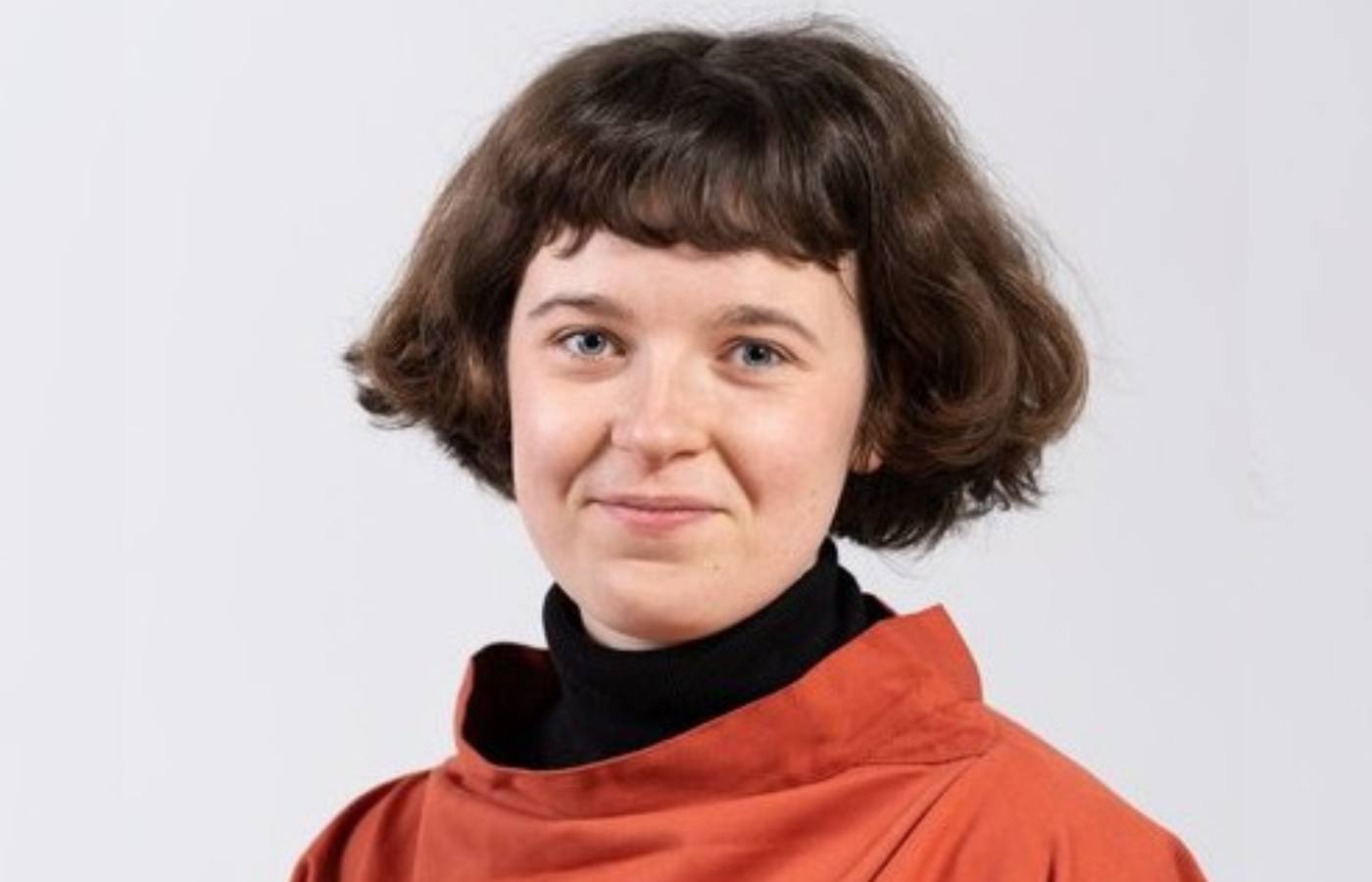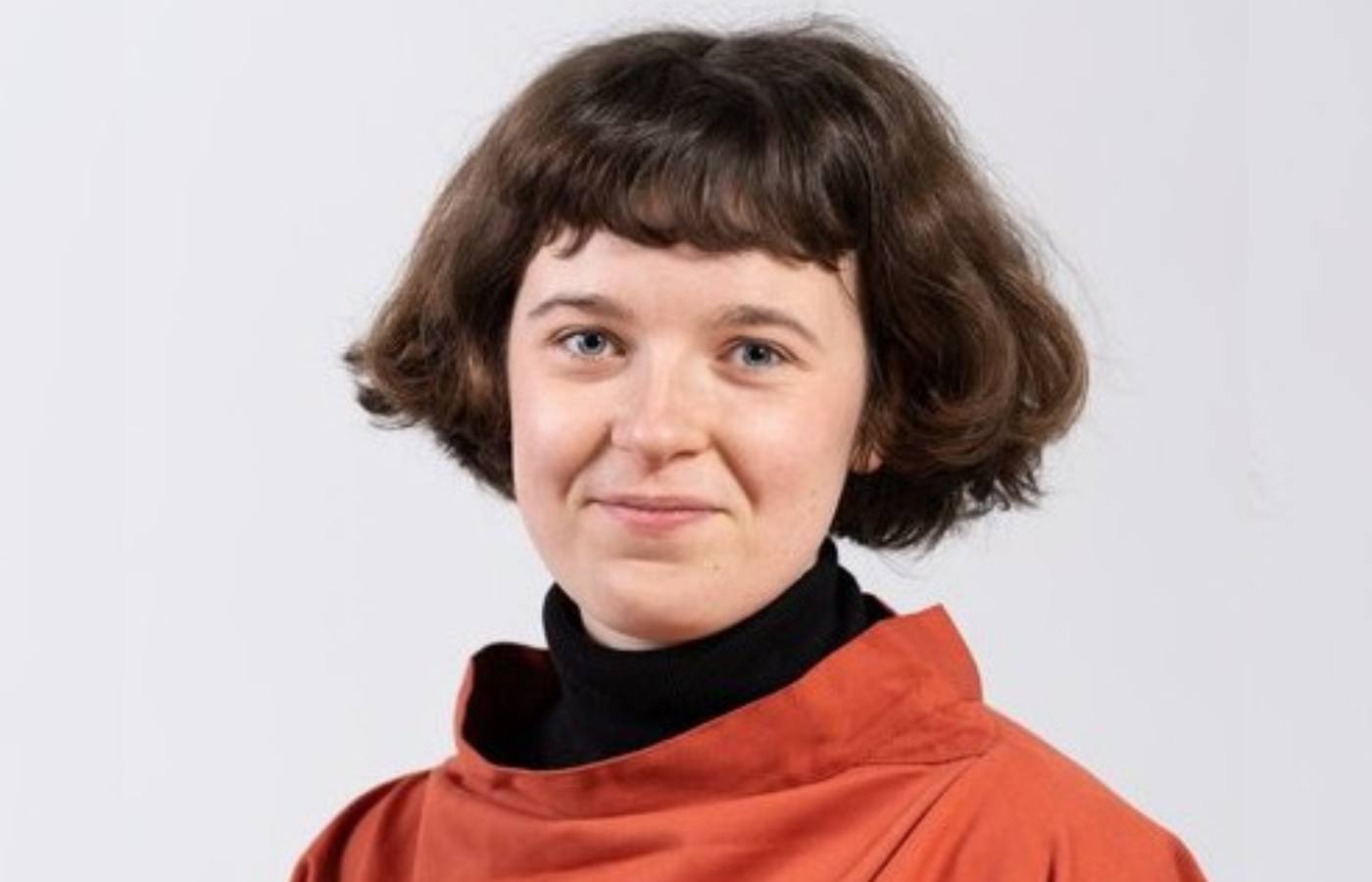 STV News
Emma was struck by a HGV outside of Glasgow's Riverboat Casino. STV News
Rose Marie Burke and John Newman told STV News: "There is just no end to the grief.
"That original knock on the door from the French police has got to be the worst day of my life."
Both parents have lent their support to the Pedal on Parliament "no backpedalling" campaign, which aims to create safer roads for cyclists.
The event, which is being held on Saturday, is urging the Scottish Government to maintain its commitment to making Scotland a cycle-friendly country.
Emma's parents are calling for improvements to the infrastructure of roads, and for dangerous hotspots to be rectified, as well as improved safety standards for HGVs.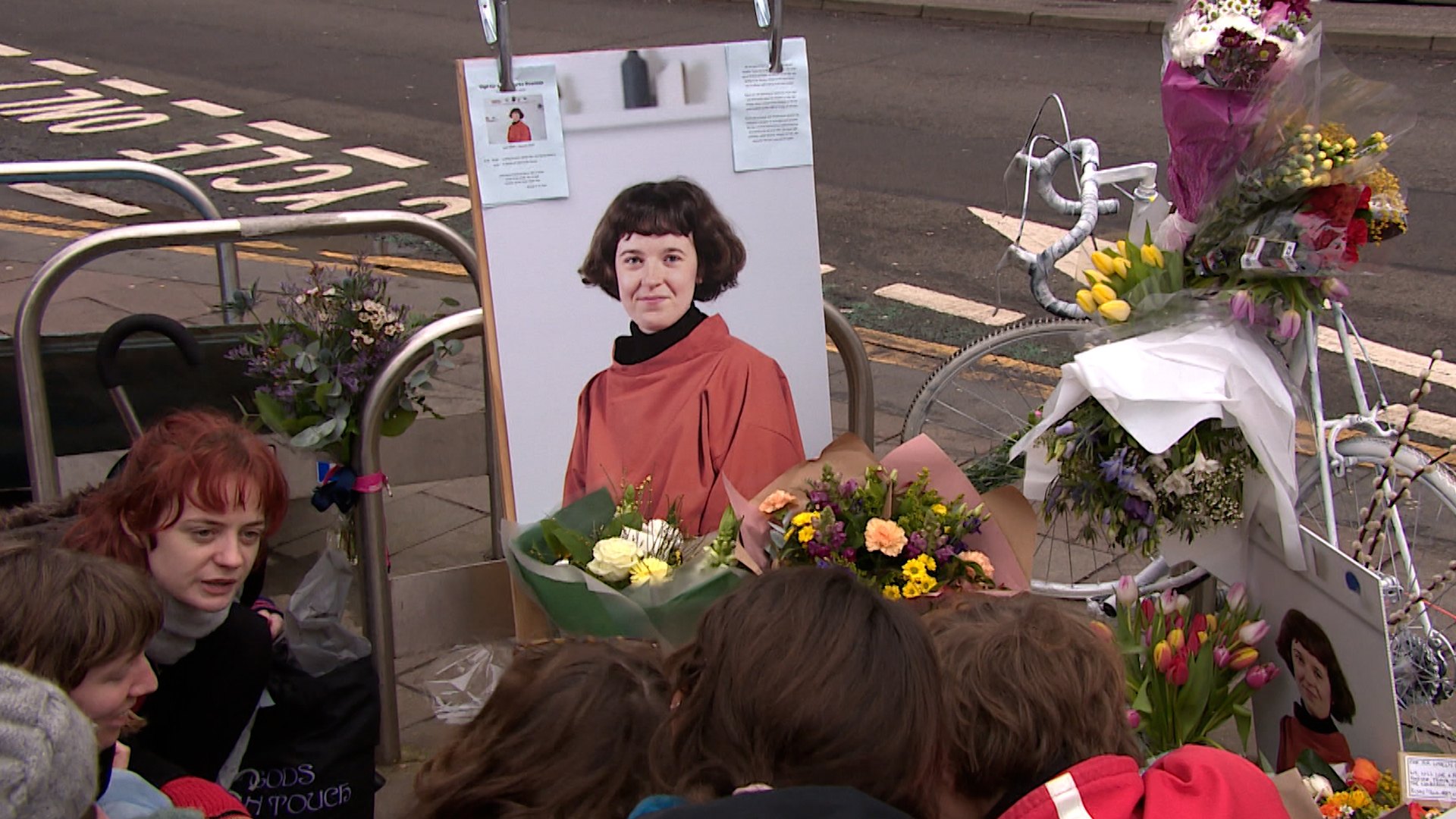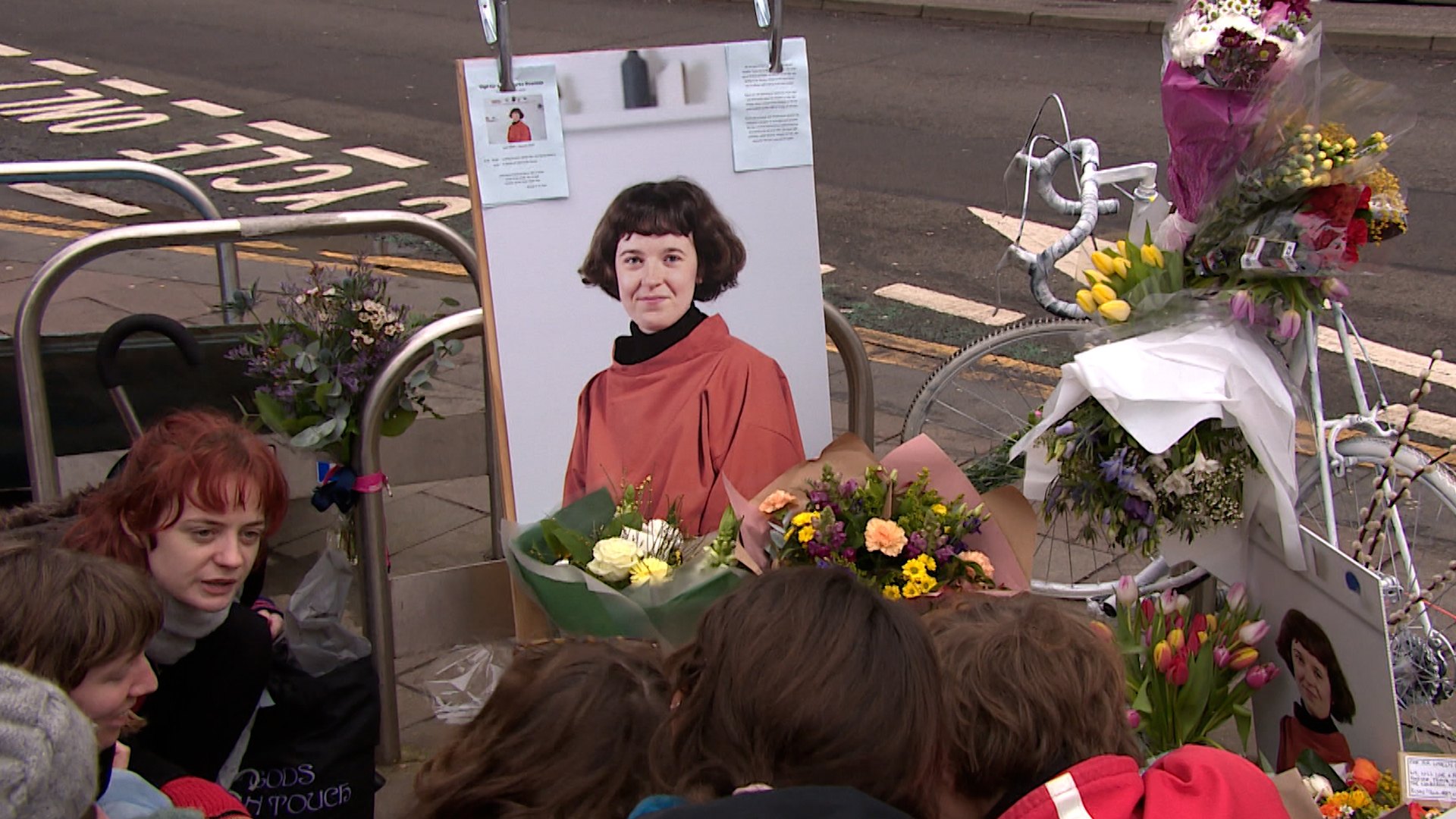 STV News
Tributes to Emma Burke Newman who was killed after being hit by a lorry in Glasgow while cycling STV News
They added: "The change needs to come, and it needs to come quickly or this kind of thing will happen again and you're going to be interviewing somebody else's parents in some months time."
Emma's fatal crash was one of three in the same week, which saw two other people killed in separate incidents in Glasgow.
An investigation into the incident remains ongoing.
Emma's friend Oliver Simpson described how he felt he had to find new living arrangements so he would not have to commute through Glasgow's "scary roads".
"It has been hard," he reflected.
"I moved flats so that I didn't have to commute anymore because, you know, Glasgow's roads are really scary.
"So, yeah, just trying to make ourselves feel more comfortable, in ways that we can, after the accident."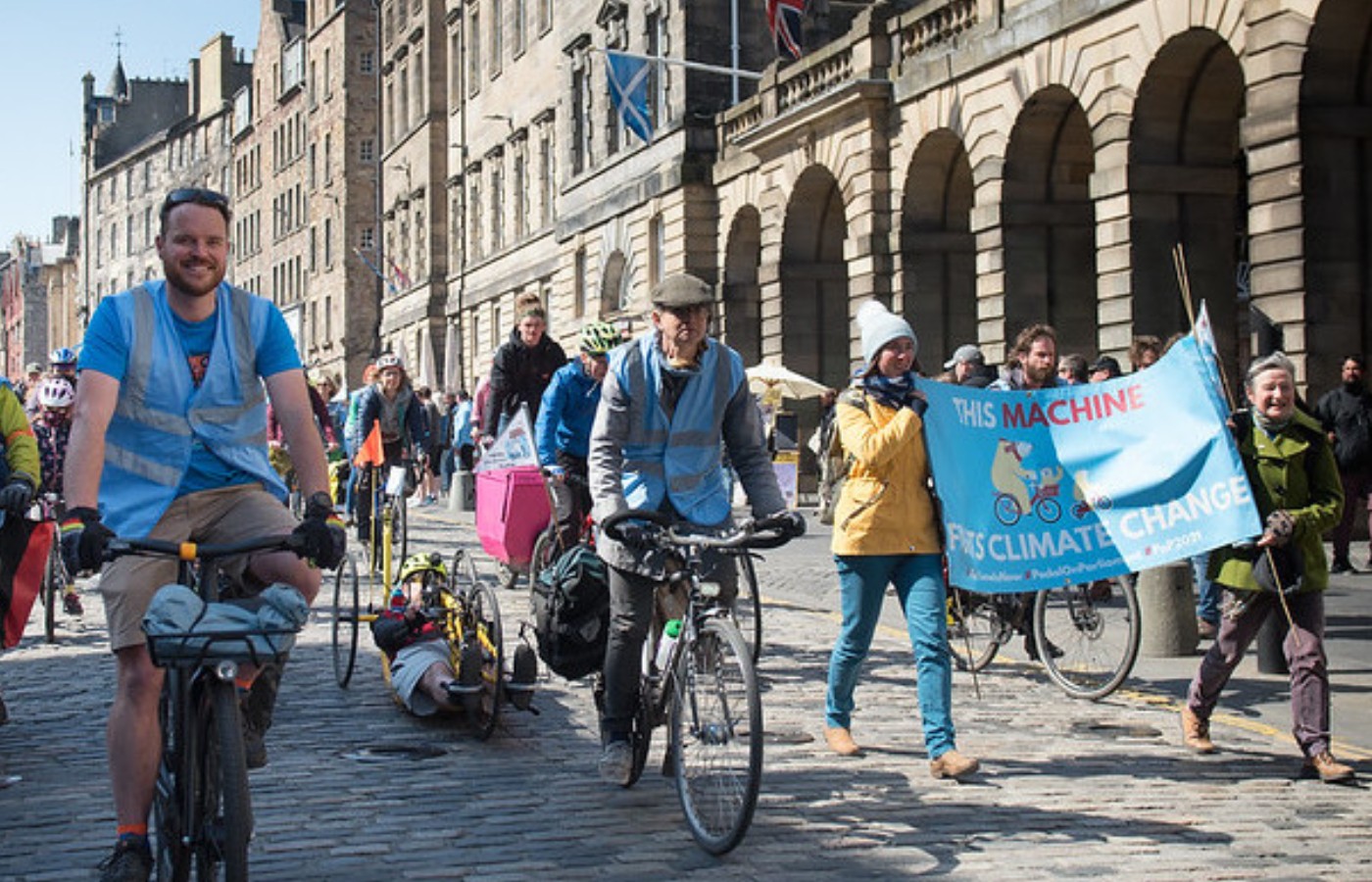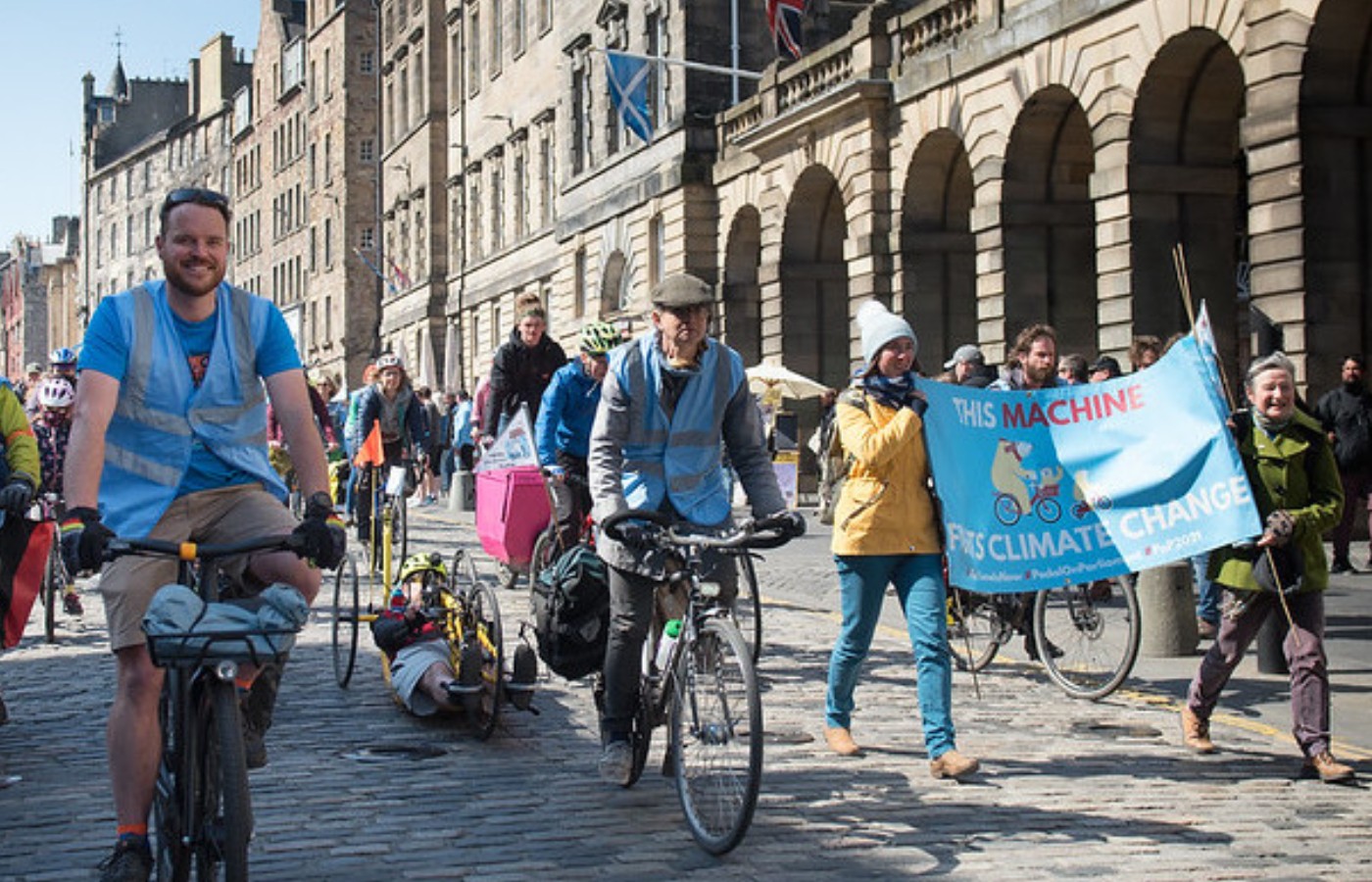 Pedal on Parliament via Twitter
Pedal on Parliament: Campaigners will cycle and march to the Scottish Parliament. Pedal on Parliament via Twitter
Campaigners for Pedal on Parliament will begin at the National Museum of Scotland in Edinburgh before riding and marching to the Scottish Parliament.
A Glasgow city council spokesman said: "The death of Emma Burke Newman while cycling in Glasgow was a tragic incident and our thoughts remain with her family and friends who are grieving her loss.
"This incident remains under investigation and it would be inappropriate to comment any further on the incident itself at this time.
"We do have extensive plans to improve road safety throughout the city for all road users.
"We are also fully committed to delivering a City Network for active travel that will provide almost 600km of segregated infrastructure for safer walking, wheeling and cycling.
"Our work to create Liveable Neighbourhoods across Glasgow also aims to provide significant improvement to the active travel experience in all local communities.
"We are working closely with the Scottish Government to unlock the funding needed to ensure the delivery of our plans to transform the active travel experience in Glasgow."
References
^ had previously told (news.stv.tv)